From Mr. Taylor September 28, 2022 parents can pick up Blue and Gold Sausage at the bus barn starting from 3:15 p.m. to 5:00 p.m. Distribution of Blue and Gold Sausage will begin when busses have departed from school. Please plan to be there as we have limited freezer space.

School day pictures (PreK-11th grade), Softball, Football and Cheer will be having pictures on September 29 beginning at 8:00 am. Proofs will be sent out at a later date for orders. Coaches: Please have teams bring gear that you wish to have in the pictures. Thank you, Dena Shirley

Gifted and Talented.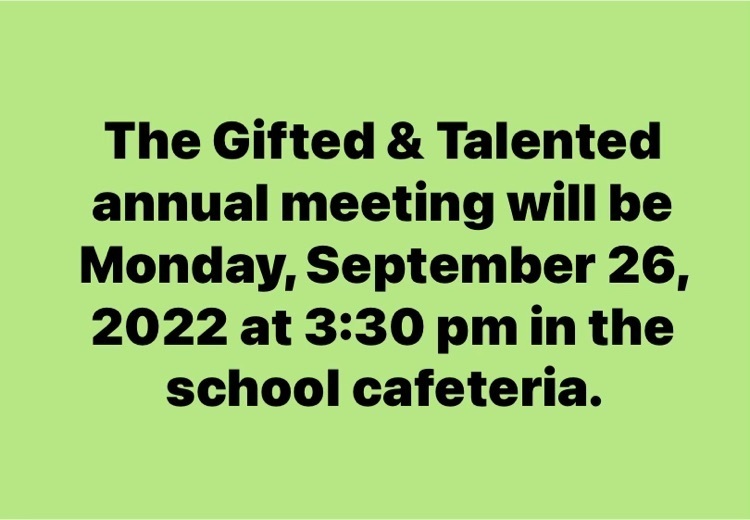 From Ms. Sanders. After school practice for junior high academic team is cancelled today.

Notes from Mrs. Gragg Events for this week: Sept 6-JH/HS softball vs Indianola Here 4:00 Sept 6- JH Football Cancelled Sept 7-Vision Screenings Sept 8-HS Softball at Savanna 4:00 Sept 9-HS Football vs Savanna Here 7:00

From Coach Leithead, The Junior High game Tuesday September 9th vs. Gore has been canceled.. Junior High's new first game is away at Allen September 12th. High School Football does practice on Monday September 5th Starting at 2 pm. Junior does not have practice that Monday. They will continue practicing on Tuesday September 6th. Go Cougars!


Cougar Nation, Unfortunately, due to a scheduling error on the part of our photograph company, we were unable to do the scheduled pictures today. We will post as soon as they are able to reschedule. Sorry for any inconvenience.

Picture day for Prek-11th Grade will be Monday, August 29. Senior Panel pictures and School Day Retakes will be November 1st

A note from Mrs. Gragg; The first day of school is finally here! We can't wait to see all of our students tomorrow! All students should enter the building through the front doors of the high school each morning and report to the cafeteria. The doors will open at 7:45 and students should not be on campus before. All parents and visitors will need to enter the front doors of the high school building and receive a VISITOR PASS at the high school office when at the schools throughout the year. Here's to a great school year!

All Junior High Softball need to have a physical in order to play or practice when school starts . Thank you, Coach Pinson

4-H Enrollment Night will be August 23rd from 3pm to 7pm. Come and go to enroll your students in Canadian 4-H. I will have a schedule of events for upcoming contests. Thank you, Mrs. Richmond

Students grades 7-12: Drug screening is this Tuesday the 9th for Noon-2pm. This is for all extra curricular activities.

From Coach Leithead: Reminder there is a football parent meeting tonight at 6 pm at the high school. This meeting is for parents of boys who are interested in playing in either Junior High or High School football for the 2022 season. Go Cougars!

Supply lists.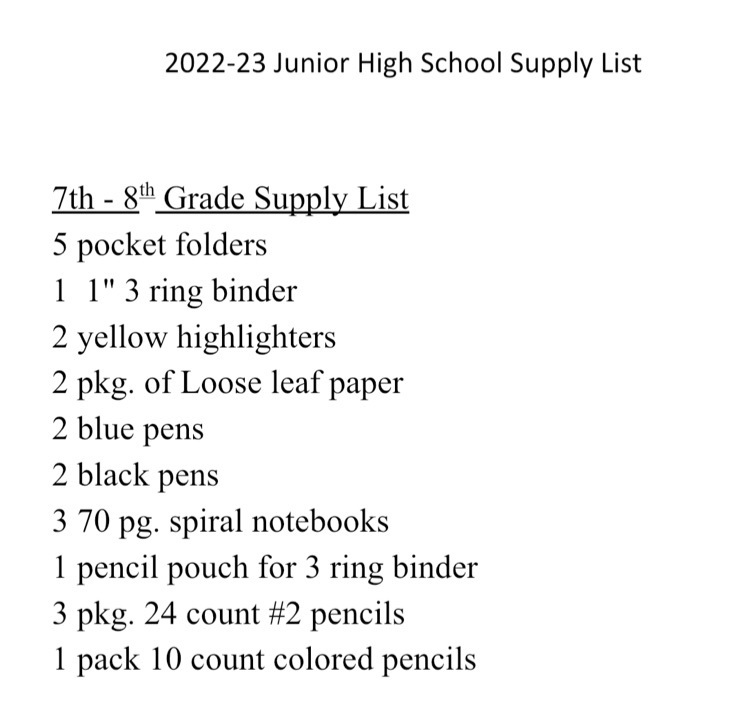 Cougar Parents: Enrollment/Schedule pickup will be as follows: 9am-1pm all days. 8/4 Pk-6th 8/5 Pk-6th 8/8 Seniors 8/9 Juniors 8/10 Sophomores and Freshmen 8/11 7th and 8th grade Meet the Teacher 8/16 6-8pm 8/18 First day of school! Go Cougars!

From Coach Liethead: There will be a Football Parent meeting on August 2nd at the school for all High School and Junior High School parents at 6pm. At this meeting, we will be discussing this upcoming football season, and handing out information to parents.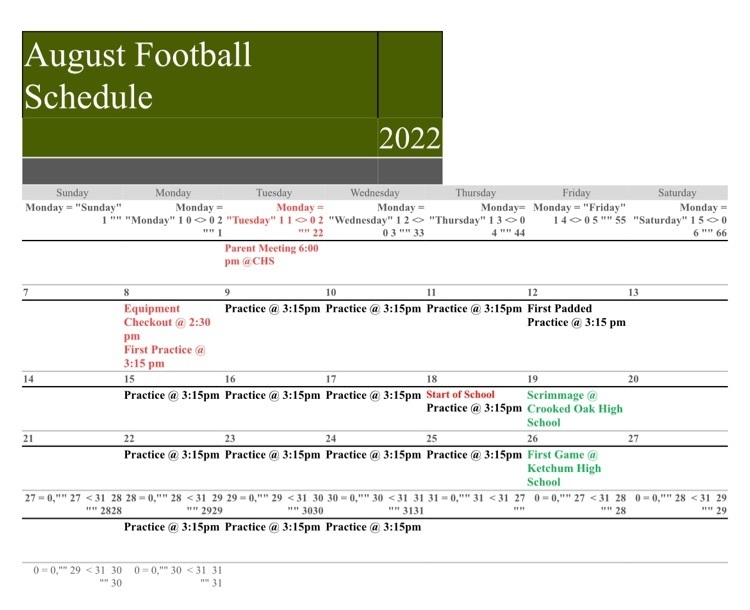 Canadian Cougar football workouts start up again Monday July 18th with a 7am and 8am workout sessions. Workouts will run Monday, Tuesday, Thursday, Friday at the weight room. Workouts are open for grades 7th-12th. Go Cougars!

Students grades 7-12: Drug screening for extracurricular activities is on Thursday July 14th and Tuesday August 9th. Both start at 9am. You must participate in school drug screening in order to participate in any extracurricular activities. Including: sports, band, cheer, academic team, and FFA.

Grades 6-12. Final report cards and transcripts are available for pick up in the HS office M-F 9-2 through June 17th.