8th Grade Info:

4-H meeting Friday, March 24th @ 3:45pm in the cafeteria. Will be discussing upcoming contests/events and fundraising ideas.

JH Softball info: The following is the Pitt 8 JH softball schedule on 3/20-21. Go Cougars!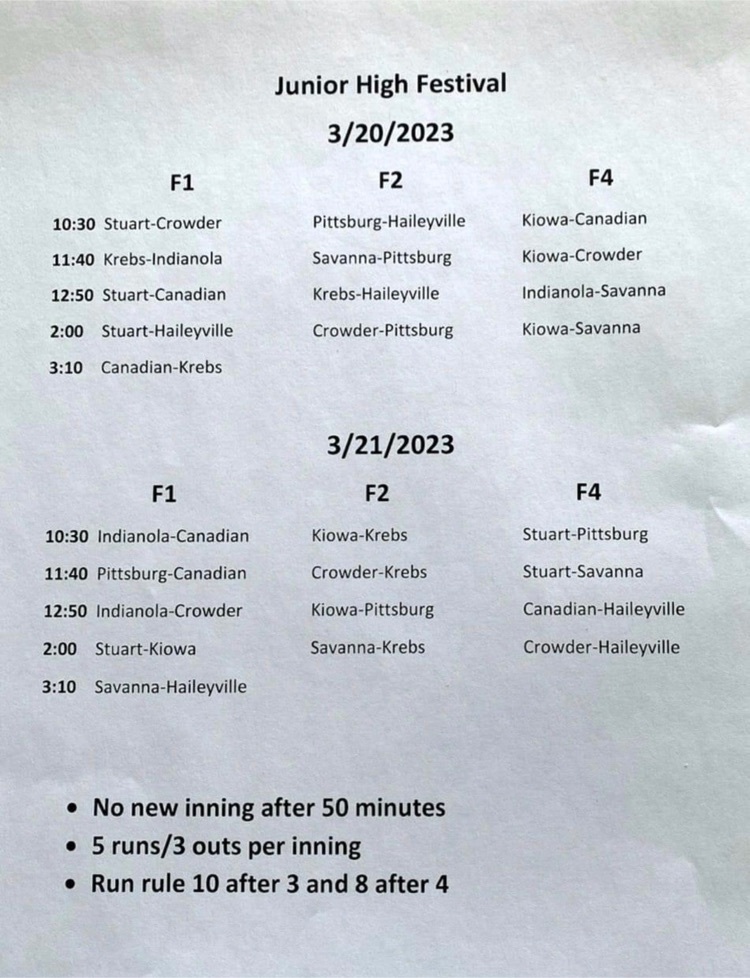 HS baseball scheduled tomorrow at Dewar has been pushed back til 2:00 pm . Bus will leave at 11:30 . Go Cougs!

Baseball Information: High school and JH games have been canceled for today . The JH baseball games scheduled for tomorrow at McAlester will still be played at 10:30 vs Crowder and 12:00 Vs Hartshorne . Go Cougs !

Congratulations to our Tammanie Anzlovar for bringing home 6th place individual honors in the first tournament of the season. Excited for what the future holds for her.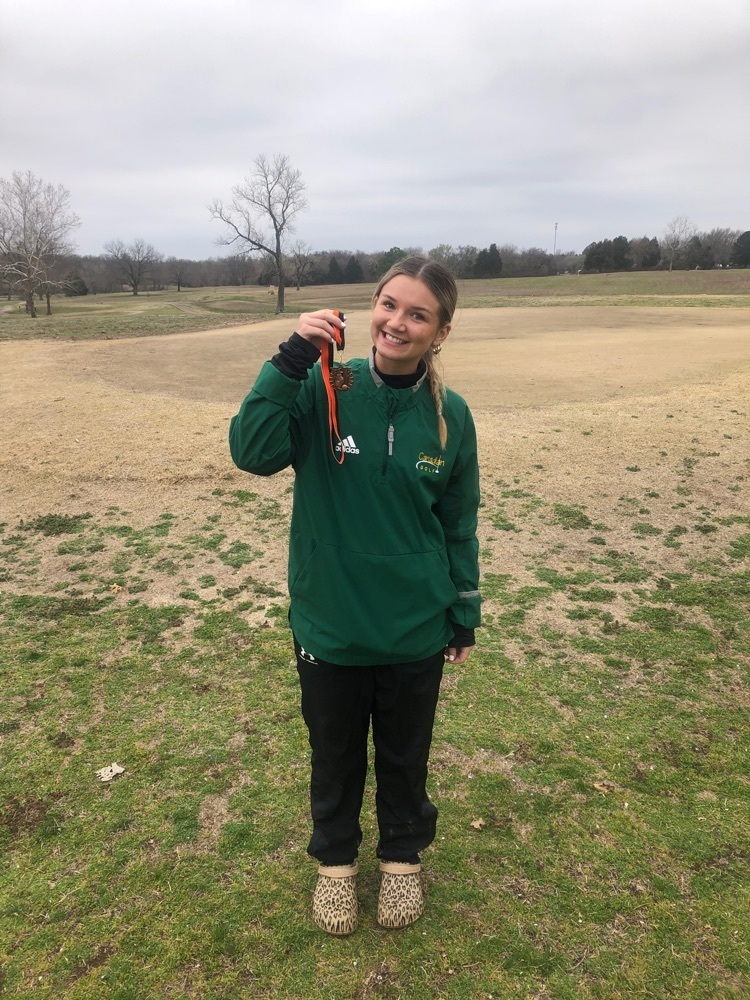 Today's JH baseball game has been canceled due Harthshorne's girls basketball State tournament participation.

Congratulations to all three of our band members that participated in solos. They have all received superior ratings at the district level and qualified for State. Layton Fuqua, Elizabeth Shaffer, and Kaylee Dever. Go Cougars!

Canadian 4-H Club members competed in a local speech contest where Haley Dever placed as Grand Champion in the straight speech category, with Rylie Hamilton receiving a blue ribbon in the same category. Emma Brady received Grand Champion in the Illustrated speech, with Quinn Brady (not pictured) receiving a blue ribbon. Congratulations to all of the participants!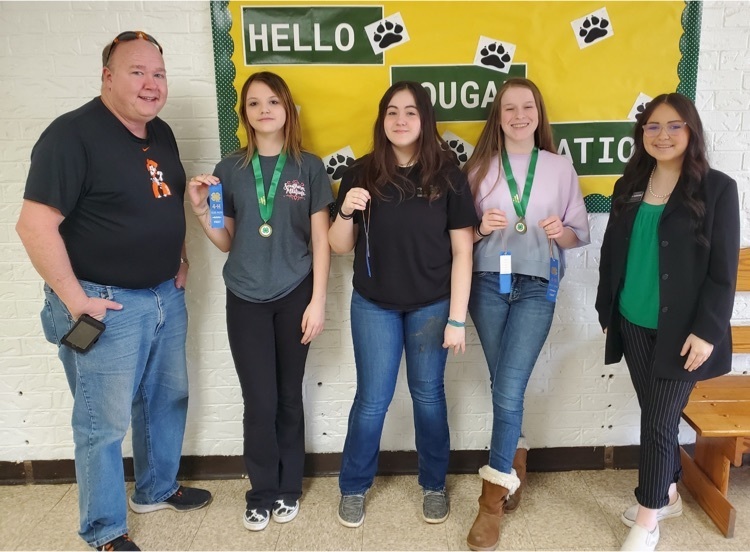 Congratulations to our Elementary Spellling Bee winners 1st Paisley Miller 2nd Nathan Hardin 3rd Joseph Hardin 4th Asa Miller Paisley Miller and Joseph Hardin will now advance to compete in the state spelling bee. It will be held on April 21 at the Muskogee Civic Center at 6:30.

Due to the weather, the HS baseball game today has been canceled.

Today's JH and HS baseball games have been canceled. Reschedule dates will be posted. Sorry for any inconvenience.

Come out and support our Little Dribblers tonight as we host the Tannehill Braves first game beginning at 6:00pm . Grades K-2nd will be playing . Admissions will be $3.00 for everybody 4yrs old and older . All proceeds go to Canadian Athletics. Go Cougars!

Correction: The basketball games tonight at Dewar start at 6:30 with the girls and boys will follow. Go Cougars!

Basketball remaining schedule: Feb 4 HS at Pittsburg @2:00 Feb 6 HS at Dewar @6:00 Feb 7 HS vs McCurtain HOME @6:00 Senior Night will be Feb 7 @5:30 Districts will be posted soon. Junior High games are finished.

After considering all of the factors which include the fact that many of our county roads are still ice packed and very hazardous, continued precipitation, and the forecast of very cold temperatures tomorrow morning, Canadian Public School will be closed Friday, February 3. We make these decisions with the safety of our students, staff and parents in mind and appreciate the understanding that has been shown to us this week. Information regarding canceled/rescheduled basketball games will be posted as soon as they are finalized. Please stay safe and we look forward to resuming school as usual Monday morning.

Tonight's basketball game with McCurtain has been rescheduled for Tuesday February 7th at homes. Girls will play at 6 and boys will follow. Go Cougars!

Canadian Public School with be closed Thursday February 2nd for a snow day. All activities are canceled.

Canadian will be distance learning Wednesday February 1st. Stay warm and safe.

Tonight's games with Kiowa have been canceled.