Congratulations to three of our Cougars! Our Junior High participated in the Patriot's Pen essay contest through area VFW posts and we had two first place winners and one 4th place winner. 1st Kaylani Kieth 1st Krymson Towner 4th Elizabeth Kelley Go Cougars!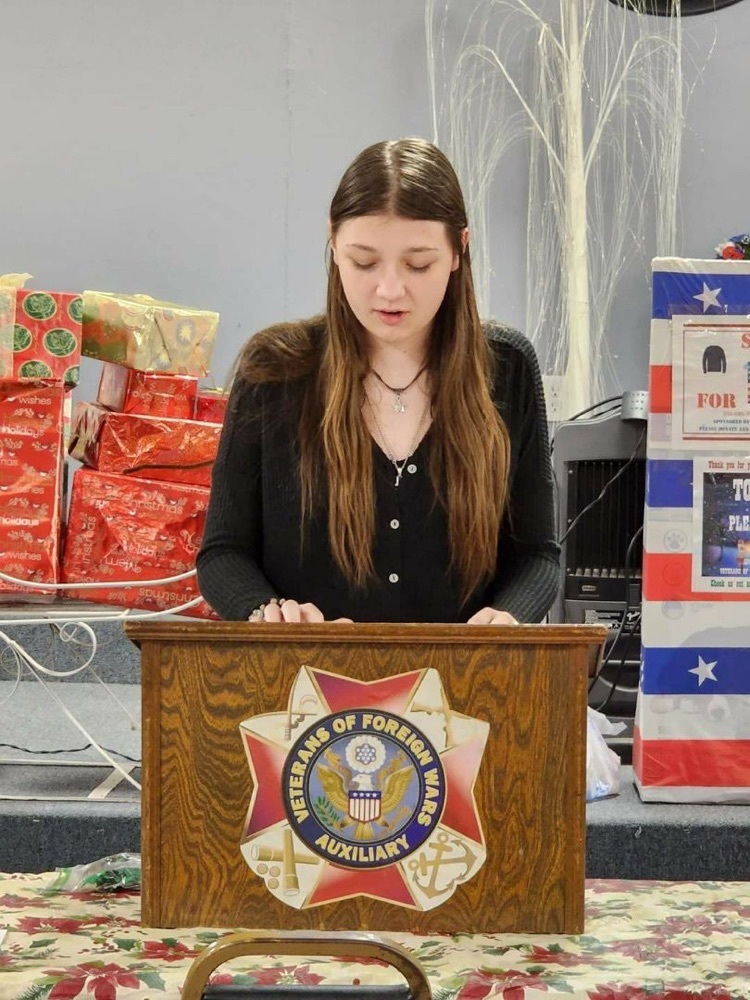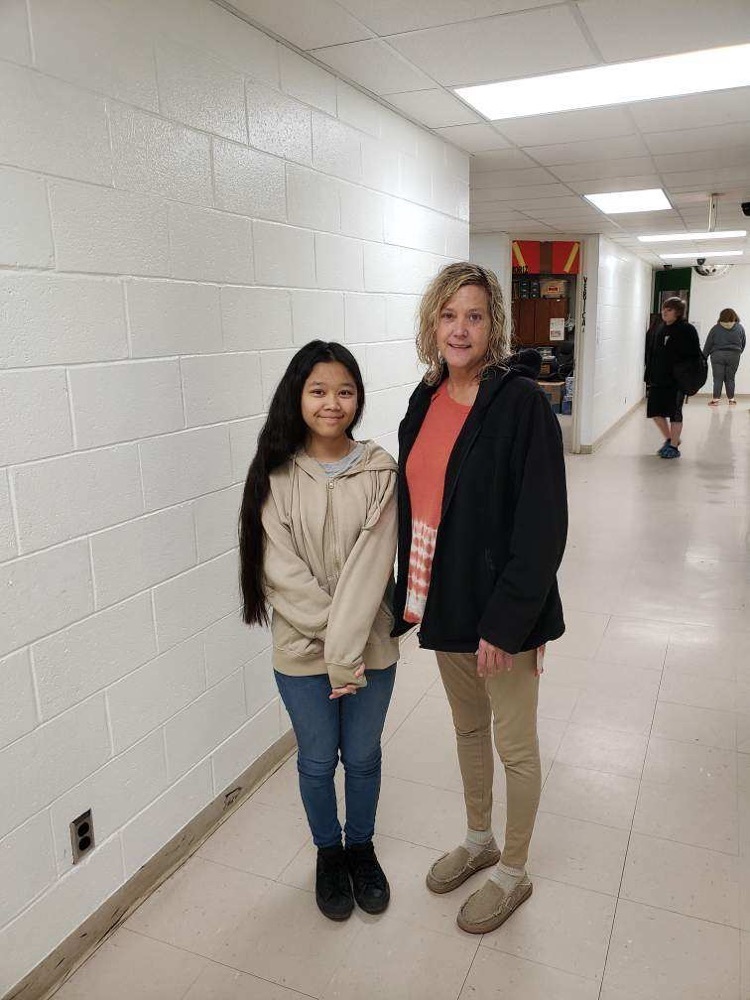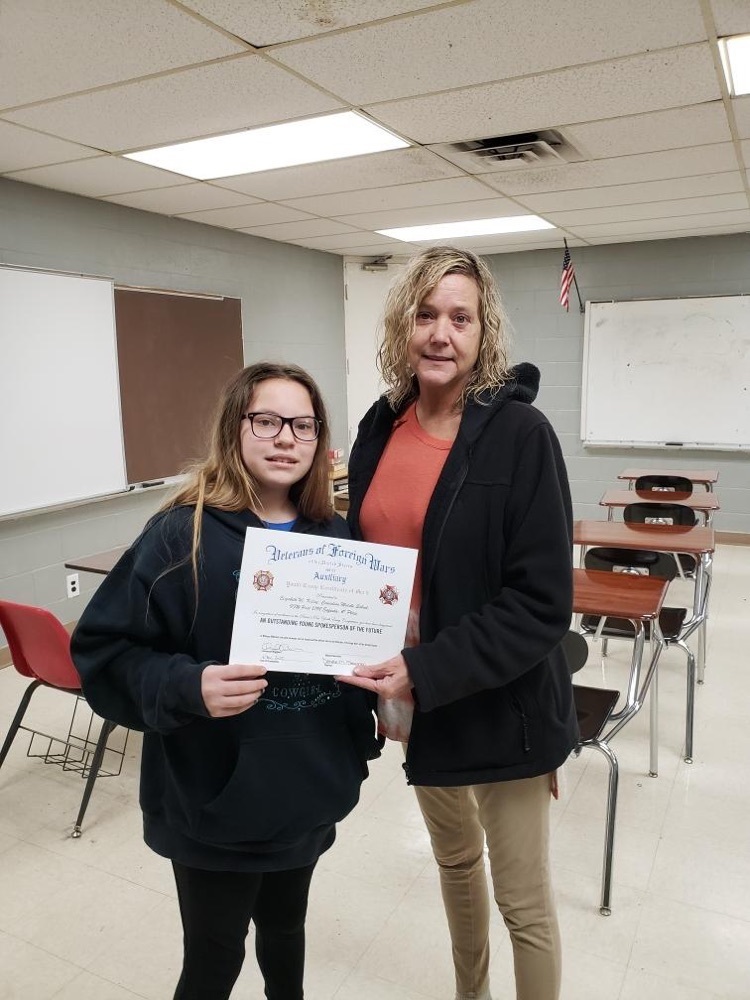 Reminder: Senior Picture Retakes will be December 13. Any senior or senior sponsor that did not take a photo or wishes to take an additional photo will be able to have it taken that morning.

We are proud to partner with KTC. They create excellent real world opportunities for our students. The following is some information about how the partnership is going.

JH Girls play at Savanna tomorrow at 10:00am . Be at the school to leave at 8:30am bus will be leaving at 8:45am . We will return to school from game at 11:20am

FFA.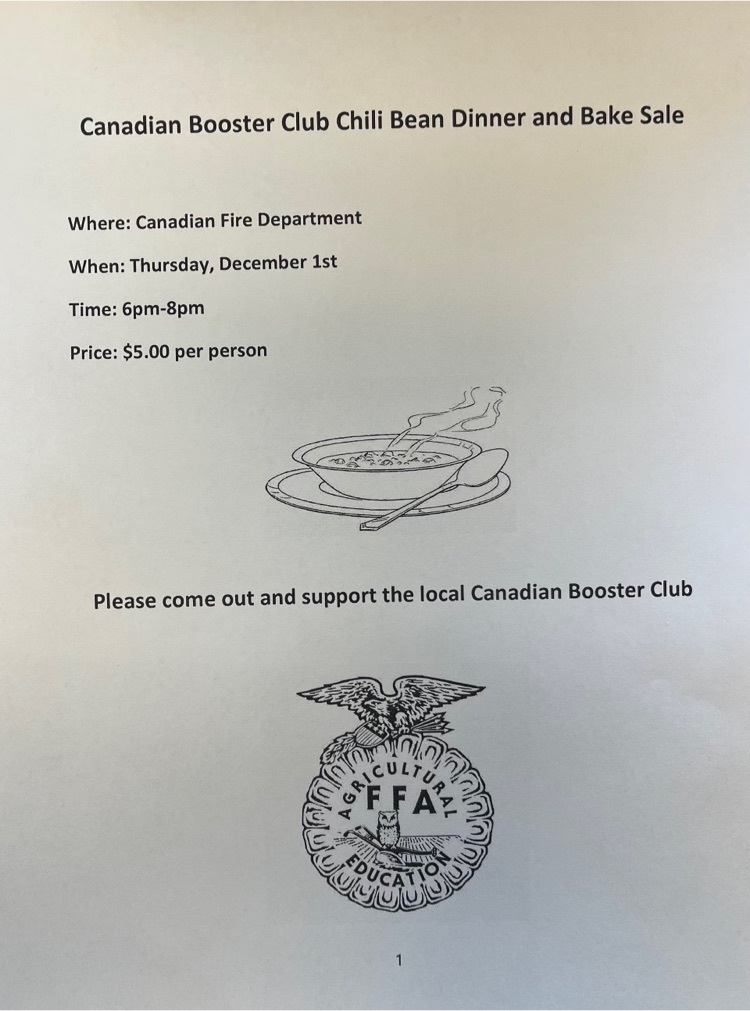 Today's JH basketball game is at Savanna . JH Girls will start at 4:00 pm followed by JH Boys. Both will be back to school for pick up by 6:30pm .

Seniors at Canadian High School attended EOSC Mountaineer Mania today to learn all about Eastern and what it's like to be a Mountaineer.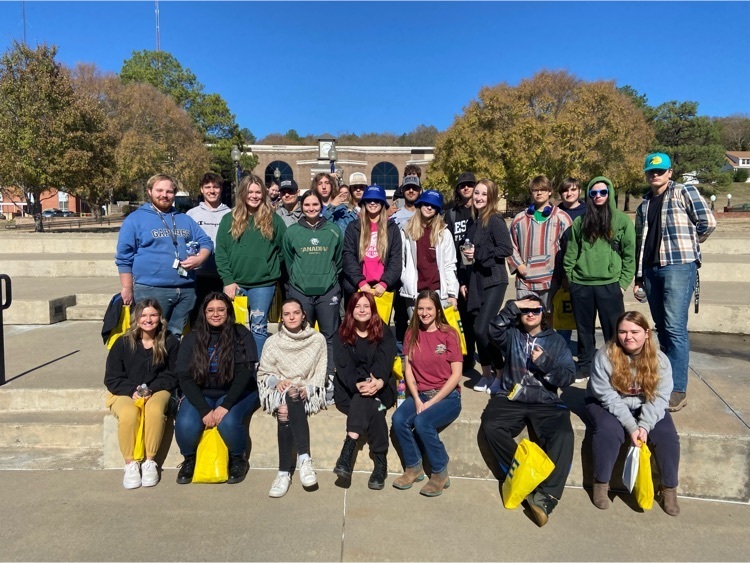 Parents  Please take a moment to complete a survey for the GEAR UP Program. Information from this survey will be used in the application for a new grant that will begin the 2023-2024 school year.   bit.ly/3UdMAQA

Cougar Nation: Please help us support this good cause. See attached flyer.

JOM.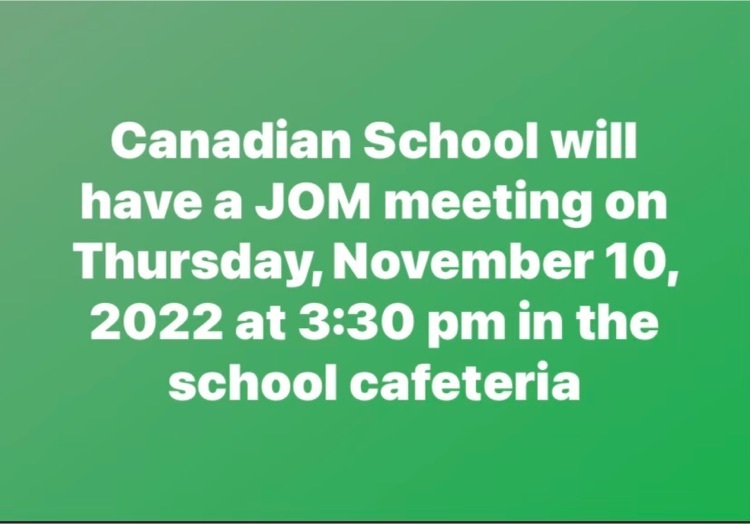 Information.


FOOTBALL: The game that was scheduled this Friday has been moved to Thursday November 3rd at 7pm at Salisaw-Central.

Parents of Seniors: just a reminder that tomorrow will be the first attempt at Senior Panel Pictures. They will send out a proof at a later date from which to order from. Retakes will also be available at a later date. Thank you. If you have any concerns or questions please contact Dena Shirley

Parents: 2022 OSTP state achievement test results and parent letters will be sent home with students in grades 4-9 and 12.


Canadian FFA has extra T and D Meats for sale: 2 - Boneless Hams=$65.00 each 2- Bone In hams=$65.00 each 2- White Macadamia nut Cookies = $17.00 each 2-Peanut Butter cookies= $17.00 each 7-Chocolate Chip cookies= $17.00 each 21-Chicken Strips= $27.00 each 12-Salsa= $8.00 each 15-Chicken Chunks= $25.00 each 7-Hot Links=$14.00 each 16-Sausage Rolls= $15.00 each 3-Pork Patties= $17.00 each 8-Chicken Breasts= $27.00 each 2 - 8oz Beef Jerky= $26.00 each 3 packages 12 oz Beef Jerky= $35.00 each Contact Mr. Taylor.

Picture Retakes. All grade picture retakes will be Tuesday November 1st.

Due to the shortage of officials, the home football game that was rescheduled with Wotonga Friday the 28th has been canceled. Sorry for any inconvenience.

If you're child is riding Gary's bus that goes to sportsman, the bus is running late this afternoon. Sorry for the inconvenience.