Congratulation, Mollie Westfall on being awarded the prestigious Hagan Foundation Scholarship. Her dedication to her education and community involvement throughout her high school years is paying off. The Hagan Scholarship is designed to help rural students graduate college completely debt-free.

Tournament Fundraiser.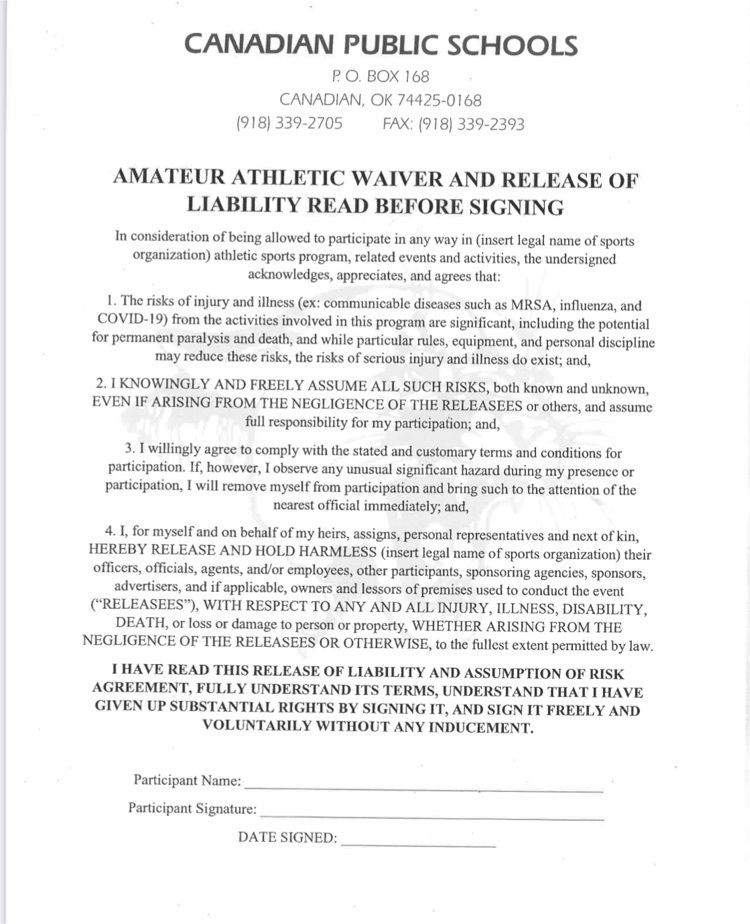 From Coach Pinson: Unfortunately due to weather and field conditions today's home softball games against Pittsburgh is canceled will reschedule if possible.

Summer School.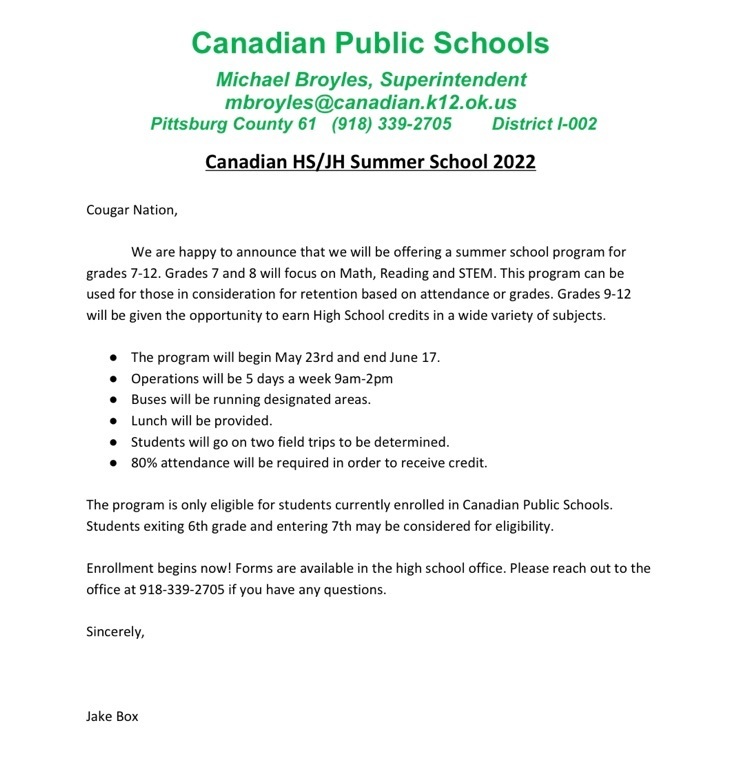 A big thank you to Eufaula Baptist Church for providing Sonic drinks for our entire staff!

We will have Saturday school, as scheduled, tomorrow March 12th.

In light of the threat of inclement weather, Canadian Public Schools will be closed Friday March 11th. This will include all extra-curricular activities for tomorrow. This snow day will be made up In May.

Canadian High School Junior/ Senior Prom will be Saturday, April 2 at the high school gym. Parents will be allowed inside to take pictures from 6:45 - 7:15 pm only. Snacks and refreshments will be provided.

Cougar Nation, these are your February Students of the Month for the character trait caring. HS students are Summer Collins and Ralphie Garbarini JH students are Jesela Chapman and Waylon Joyner. Go Cougars!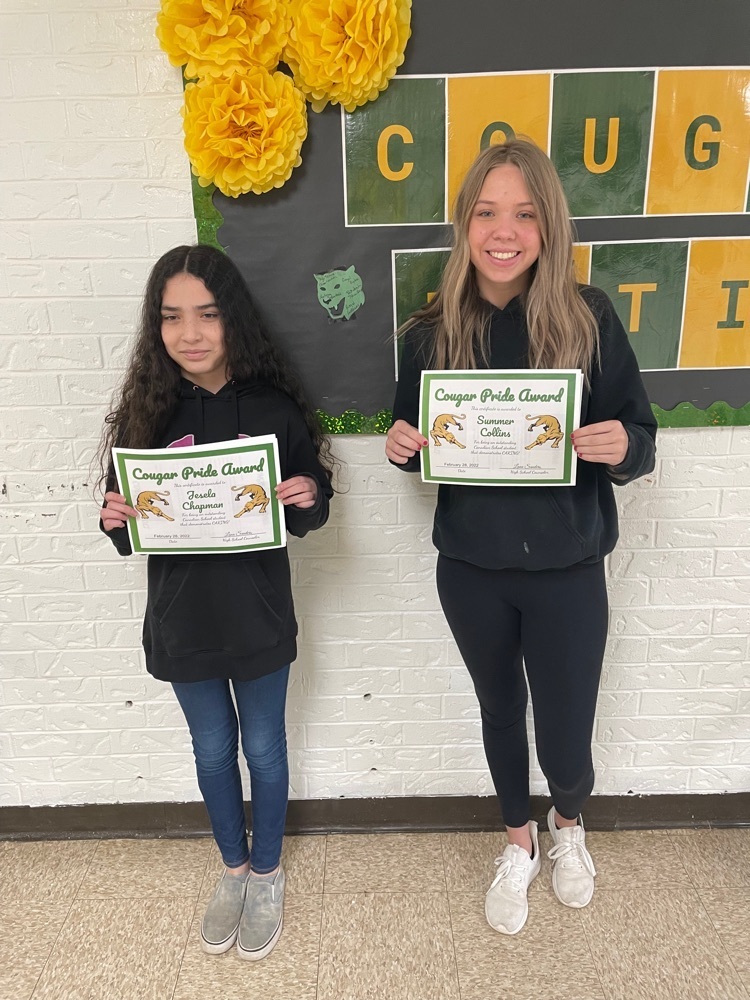 All 4 students that participated in District Contest Solos in Beggs last Saturday received Superior ratings qualifying them for State Competition. Kaylee Dever: Flute Layton Fuqua: French Horn Amber Hampton: Tuba Michael Ketcher: Euphonium Go Cougars!

From Coach Tucker: Baseball game today against Savanna has been canceled.

From Coach Pinson: Due to basketball games being pushed back Wilburton is unable to make tomorrow's game will hopefully reschedule for later date

Canadian high school band received straight superior ratings (all 1's) in Ada at the district competition. This qualifies us to go to State Competition in late March. Go Cougars!

High School baseball at Depew has a new start time. Game will start at 6:15 now. Go Cougars!

We will have a Jr. High dance Today from 6pm-8pm. Grades 6th-8th. Admission is $5 at the door. Pizza and refreshments will be available. All proceeds go to support the Canadian Cheerleaders.

4H information.

10th & 11th Grades NSU Tour will be on Monday, February 28. Don't forget your signed permission slip.

Due to the road conditions there will be no Saturday school February 25th.

In light of the poor road conditions, Canadian Public Schools will be closed Friday February 25th. This will include all extra-curricular activities for tomorrow. This snow day will be made up In May.

Congratulations to 11 of our Canadian teachers who were funded on @DonorsChoose this month! Thanks to @OKSDE and our teachers' innovative ideas, $9,222 in classroom materials are on their way to our school's classrooms right now.