Important information.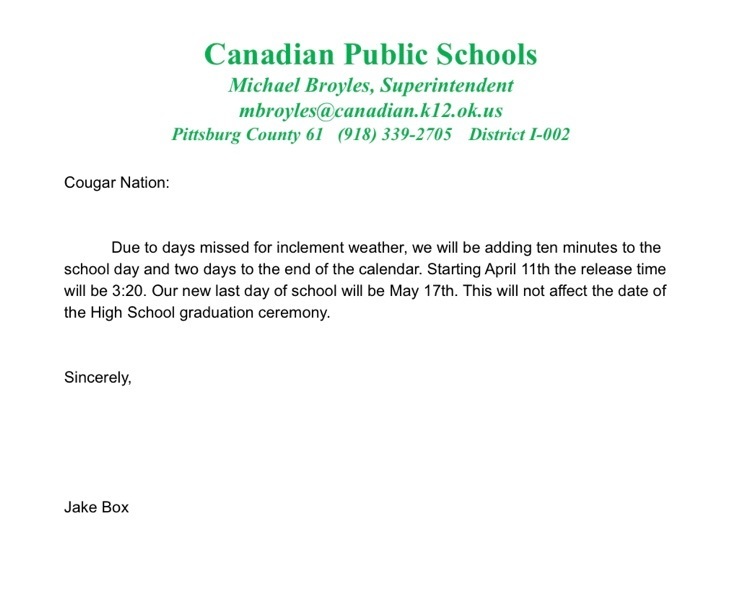 The Canadian Board of Education approved a revision to the Canadian Elementary School-Parent Family Engagement Policy last night. The updated policy can be found at:
https://5il.co/18801

4-H Shotgun practice for Tuesday, April 5th is canceled due to wet conditions. Friday, April 8th practice is still on.

Attention Seniors. Mandatory CPR training is this Thursday April 7th at 8am. This is a State requirement to graduate.

JH and HS Pitt 8 slowpitch softball games are rained out will be rescheduled to next Monday and Tuesday April 11 & 12 all schedules will remain the same.

From Coach Pinson: Due to field conditions Wilburton has canceled games for both JH and HS today for softball.

4H information.

4-H News: Shotgun practice next Tuesday, April 5 and Friday, April 8 from 5:30 pm to dark at the home of Darrell Hightower on old business 69 HWY between Canadian and Crowder. New and existing shooters welcome. For shotgun must be 10 or older as of September 1, 2021 and need hunter safety number to compete. See Mrs. Richmond for any questions.

If anyone is interested in Jr. High or High School Cheer (2022-2023), we will have a parent meeting Wednesday, April 6th at 6pm at the high school. This is for incoming grades 6th-12th. If you have any questions please contact Coach Jessie at 918.264.0169

Cougar Nation, We are so proud of our Canadian High School Band. History has been made. We started a band program just 8 years ago and it has been under the direction of Mr. Sizemore for 6 years. Today they received a the first on Stage Superior Rating, a 1, in Ada at State Competition! Go Cougars!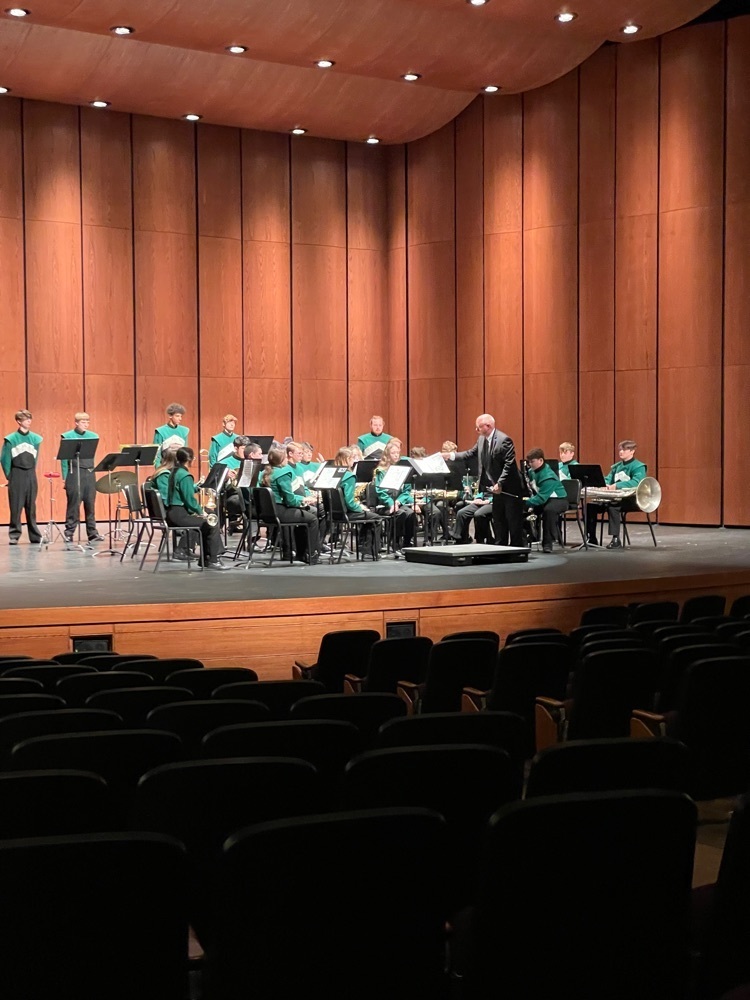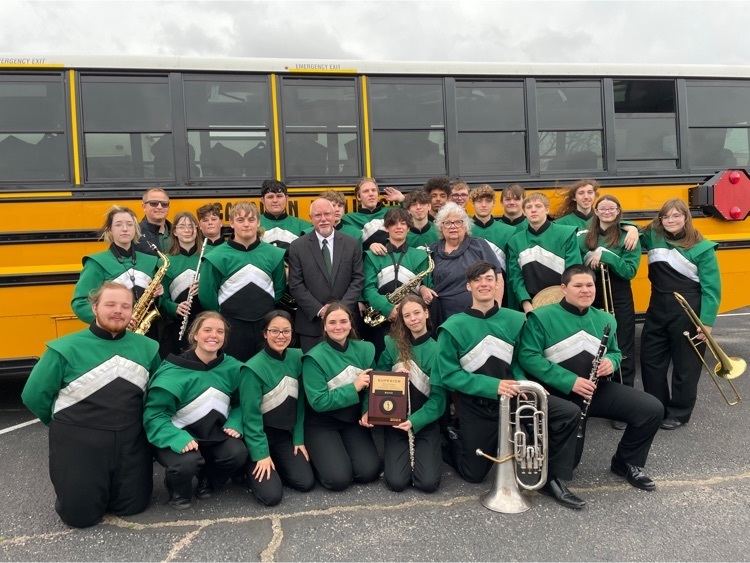 Cougar Nation: Hannah Ikaika and Thomas Simmons were both accepted into the National Technical Honor Society. Hannah will be graduating in May from Health Career program and Thomas will be graduating from the Criminal Justice program. Cougar Pride!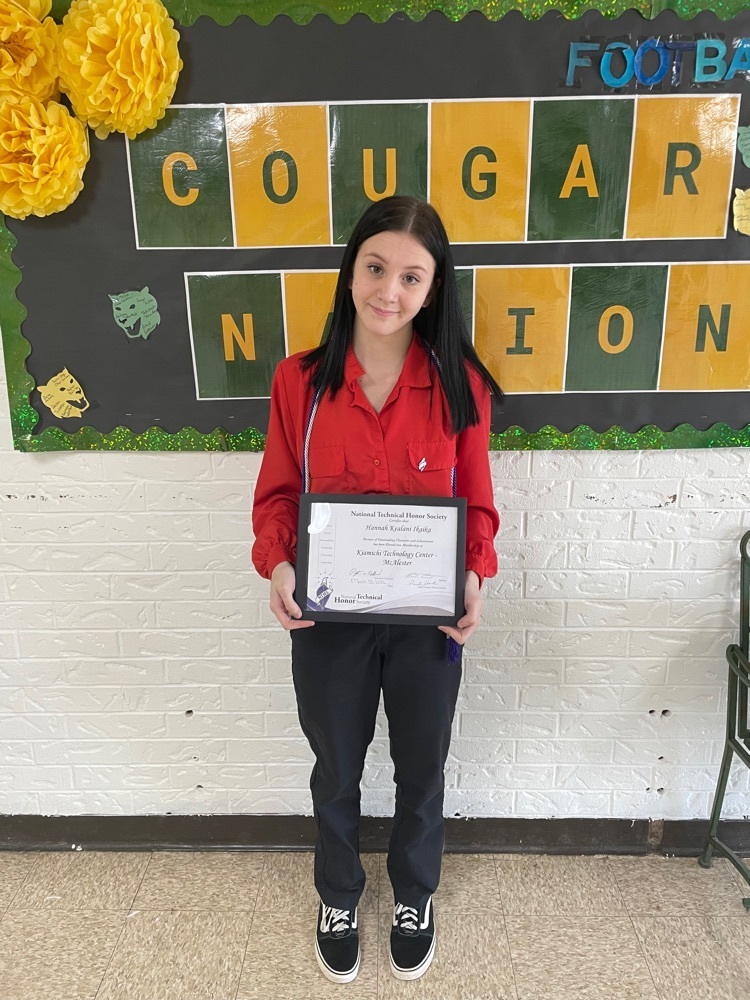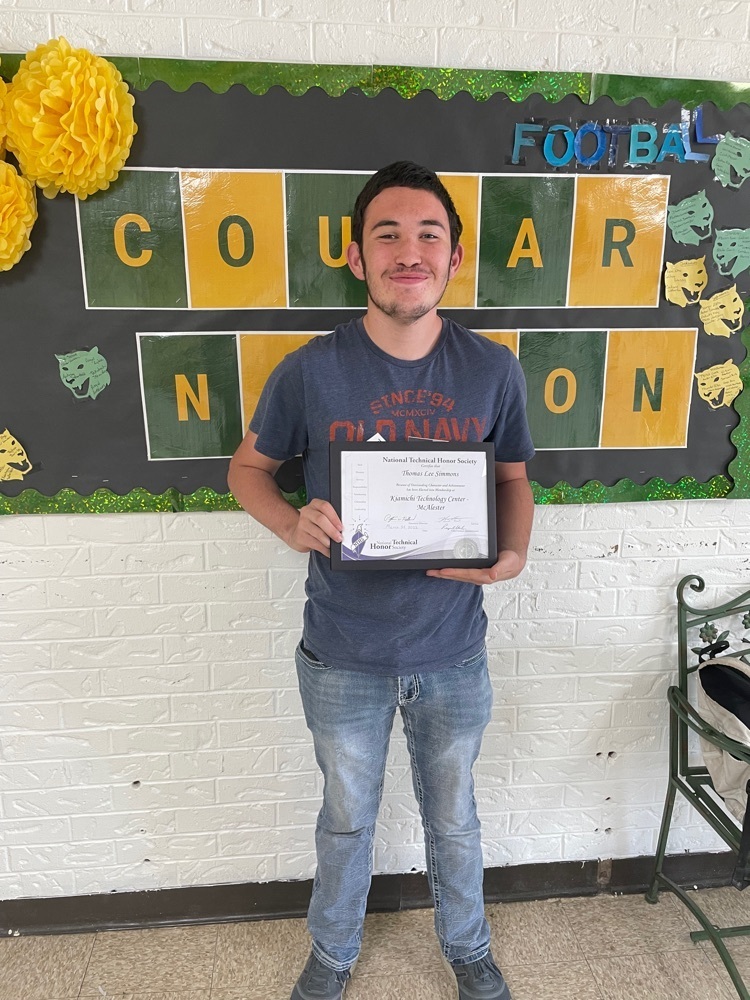 4-H District Shooting Sports contest Garrett Sims placed 1st in Recurve Archery and 3rd in Genesis Archery. Go Cougars!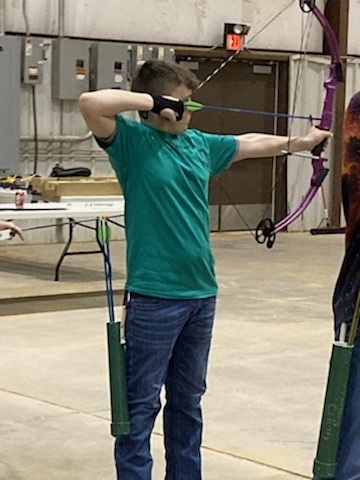 Congratulations to AJ Russell on enlisting as a 14T Patriot Launching Station Operator to serve our country in the United States Army. AJ will also receive a $3000 enlisting bonus and will be a recipient of the GI Bill to pay college expenses.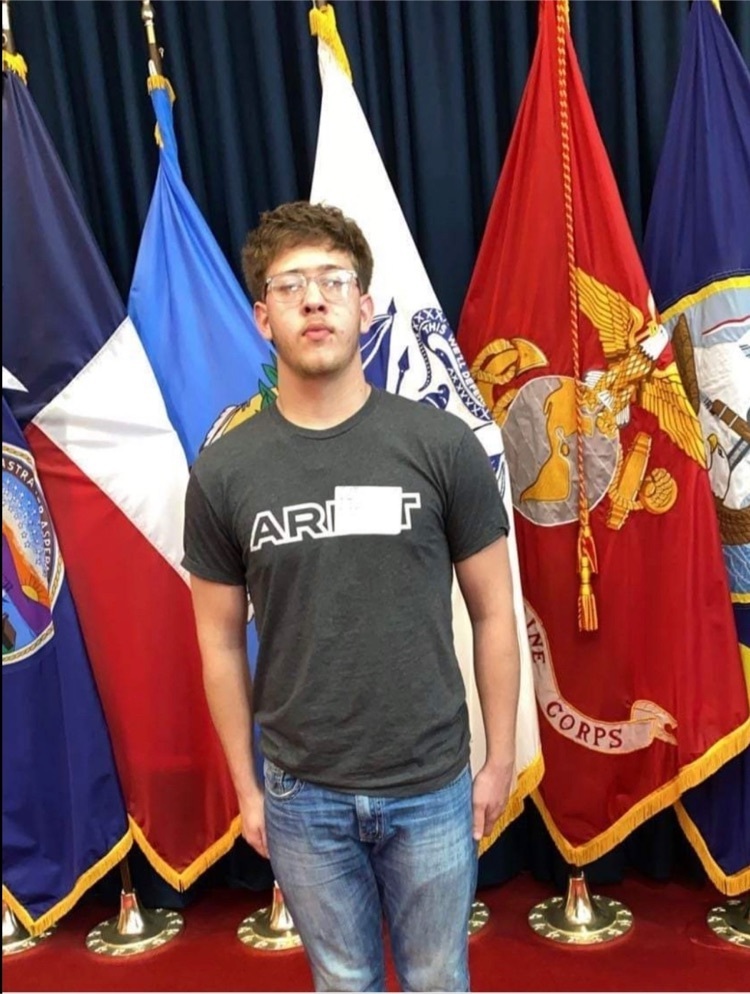 Congratulation, Mollie Westfall on being awarded the prestigious Hagan Foundation Scholarship. Her dedication to her education and community involvement throughout her high school years is paying off. The Hagan Scholarship is designed to help rural students graduate college completely debt-free.

Tournament Fundraiser.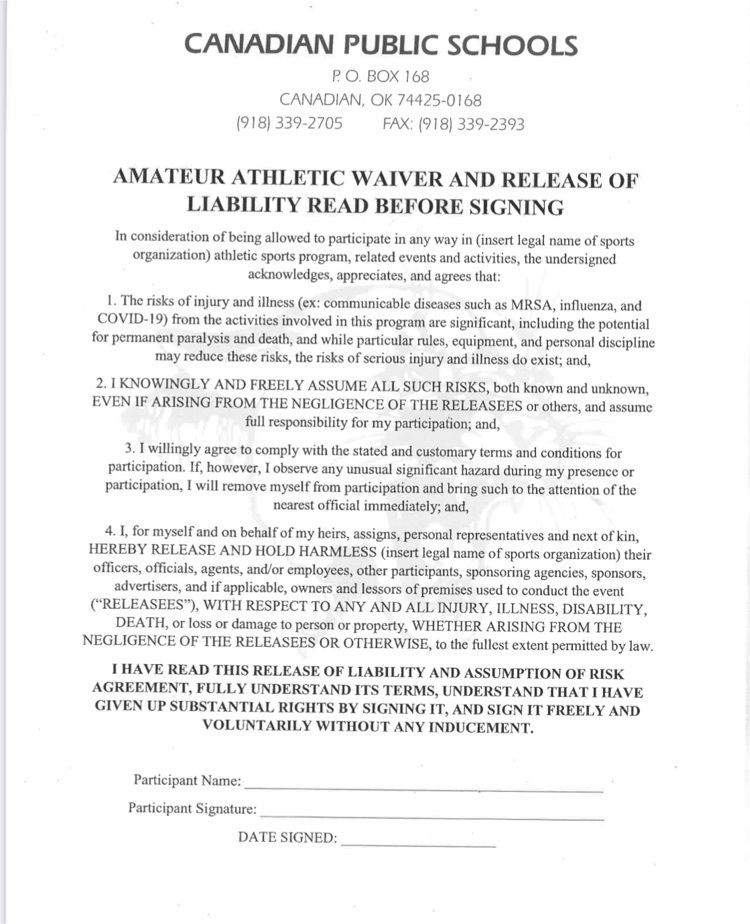 From Coach Pinson: Unfortunately due to weather and field conditions today's home softball games against Pittsburgh is canceled will reschedule if possible.

Summer School.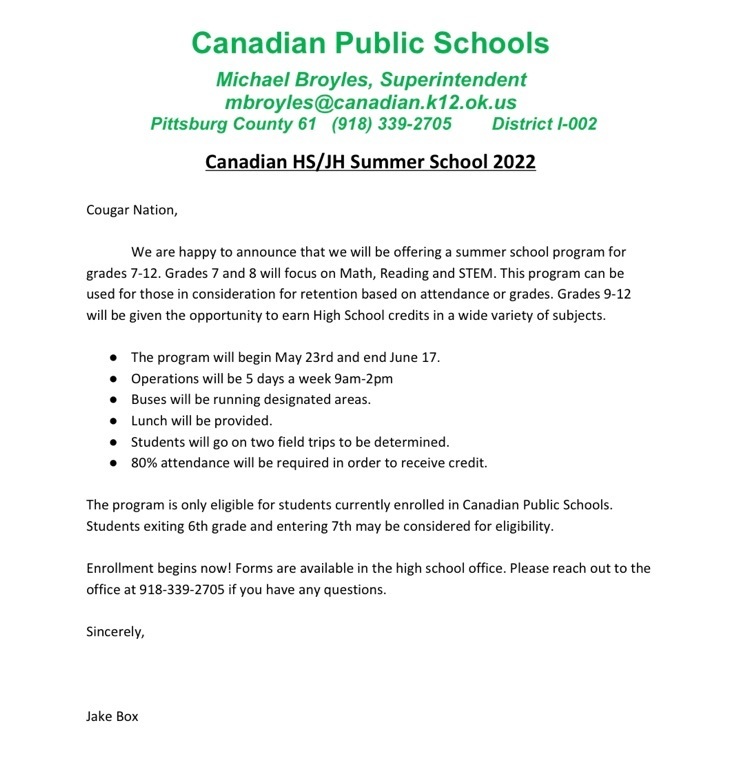 A big thank you to Eufaula Baptist Church for providing Sonic drinks for our entire staff!

We will have Saturday school, as scheduled, tomorrow March 12th.

In light of the threat of inclement weather, Canadian Public Schools will be closed Friday March 11th. This will include all extra-curricular activities for tomorrow. This snow day will be made up In May.